1. Are the TEFL courses accredited and Internationallly recognized?
One of the most important factors when choosing a TEFL course is to make sure that the certification gained is internationally accredited.What does that mean? When you take an accredited TEFL certification course you can be sure that the training you receive meets international standards. It also means that you will learn everything you need to teach English in countries around the world as a profession.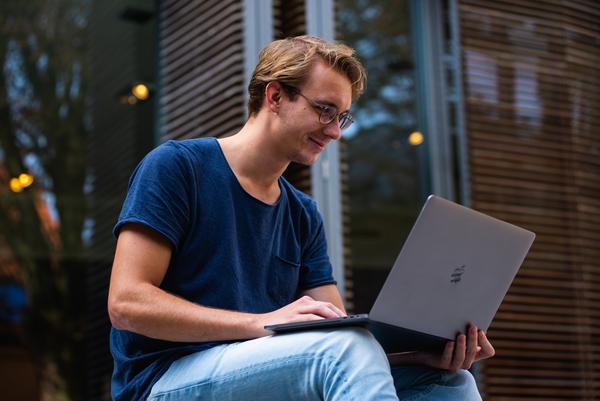 TEFL in China courses are fully accredited. All our combined courses are moderated by the Teacher Training Council. The Teacher Training Council is an international learning and development body which states that "Underpinning all that we do is the principle of Excellence via Competence".
2. What services are included in the course price?
A quick Google search for "TEFL certification" reveals hundreds of courses to choose from. However, are the cheap courses really worth it?
In all truth, when it comes to professional training, you generally get what you pay for. Therefore, a bargain basement TEFL course that can be completed in a very short time is unlikely to get you as far in your teaching career as a TEFL course that requires a reasonable investment of both time and money.
Most high-quality courses also include various services that cheap courses simply don't have. This often covers high-quality material, support during the course, and job placement assistance. At TEFL in China, for example, all our courses have a tutored version and we also offer lifetime job assistance to all course graduates. All our materials can be downloaded for free.
3. Who teaches your TEFL in-class courses?
If you are looking into taking an in-class TEFL course, you should definitely ask about the trainers. Who are they? Are they qualified? These are important aspects of any in-class TEFL training and ultimately determine your future teaching career.
At TEFL in China, all our in-class TEFL courses are led by highly credentialed trainers with years of teaching and training experience (and experience teaching abroad).
4. Can I get a job and a work visa as a US citizen to teach English in Italy? Where can I earn the highest salaries? Do I need a degree to teach in China?
Any TEFL provider should be able to answer all of these questions and more. If they cannot, quickly walk away. Don't be afraid to ask these questions even though you might already know the answers. Do the answers match? Can they provide a little more information and elaborate a little?
Also ask about their networking and connections. The big players in the TEFL market all have connections to reputable recruitment agencies, visa agencies and many many English language schools where you can potentially work at upon graduating from your TEFL course.
5. Do you provide job assistance?
As mentioned, high-quality TEFL providers should have an extensive network of schools and recruiters around the globe. If they do, they usually also offer job assistance. However, it is important to find out if the assistance is free and if it is a lifetime service or if it expires after a certain period.
A good TEFL provider should know the international teaching market like the back of their hand and recognize future trends and recommend the best regions according to the individual teacher's needs.
Job search guidance should also provide information on TEFL resumes, interviews and visas as well as how to find a job in a specific area. Sometimes it's better to interview in person. while other countries hire online through Skype interviews.
At TEFL in China, we have a team of dedicated staff who are experts in the international TEFL market. They are there to help you with your resume and cover letter and prepare you for your TEFL interview. They also give you access to hundreds of job offers and give you advice on where to find even more jobs. The best part is, these services never expire. We offer lifetime job support to every one of our graduates.
6. Can I see alumni reviews?
At TEFL in China, we train more than 5,000 people a year to teach English abroad and our alumni teach in around 80 different countries. We stay in touch with our alumni to build our network of schools around the world but also to gather their experiences. A lot of our alumni have shared their experiences on our Facebook Review Page and on other platforms like GoOverseas or GoAbroad. New trainees are free to check out these reviews to see what other teachers really think about our courses.
We also have an extensive video review section on our Website where you can put a face to the alumnis. A lot of them also show you their classroom or proudly present their hard-copy TEFL certificates. The TEFL in China alumni crew is a lot of fun! To learn more, head to our reviews page here:
7. Which TEFL course is right for me?
There are a wide variety of TEFL courses on the market today, ranging from in-class to online and even combined. There are also specialized courses and TEFL in China also offers TEFL course packages that include full certifications and specialized courses to boost your chances on the international job market.
The choices can be confusing - so which one is right for you?
Our staff is dedicated to going through the options with you together and to finding the best choice for you. You want to do some volunteer teaching over the summer? The 60-hour introductory course could be just right. You want to teach English overseas full-time and for the foreseeable future? In that case, you will need at least 100 hours of TEFL training. Teaching children is your dream? Then you should definitely add the 50-hour teaching English to young learners specialized TEFL course to your portfolio.
Make sure you communicate exactly what your goals are to your TEFL provider and they should be able to find the perfect course for you!
8. Do you and your staff have personal experience living, working and/or teaching English abroad?
Moving to a foreign country is a daunting task. But guess what? We've been there and know how you feel. Most of the TEFL in China staff has experience in teaching and living abroad. In fact, a lot of us live abroad and work remotely. This allows us to get an even better understanding of the local job market and to scope out a larger network of schools for our teachers.
Therefore, you should receive guidance and advice from someone who has done exactly what you are planning to do. Whether it's finding a job in China, renting an apartment in Thailand or simply making friends in a new city, we are there for you with all the best tips!
9. What are my chances of landing a job with your TEFL certificate?
While pretty much anyone with a TEFL certificate can teach English abroad, various countries have certain laws and regulations that might restrict a candidate from working there. One example would be that South Korea currently only gives out work visas to English teachers from the USA, Canada, the UK, South Africa, New Zealand, Australia and Ireland. In this case, a TEFL provider needs to be open and honest - even if that might crush some dreams.
While there aren't too many restrictions like these, we at TEFL in China don't make any false promises and will provide you with real informationand tell you exactly what to expect.
10. What makes your TEFL certificate better than others?
What value can you provide me that nobody else can?What is your position in the industry? What are your future goals as a TEFL provider? How valuable are your alumni to you?
Don't rush into making a decision as a TEFL certification is the basis for your career in teaching English as a foreign language. It is an important decision to make and there is a lot to think about.
免费领取更多英语教学法请联系我们
TESOL中国官网:www.tefltesol.com.cn TEFL中国官网: www.teflinchina.com
了解更多课程信息和最新开课信息
TESOL客服微信:13261910737 总部电话:010-68666616
企业邮箱:hi@TESOLinchina.com 学员服务邮箱:winter@tesolinchina.com